Thank you for your Interest in a No Prep Yoga Partnership
Dear Yoga Studio Owner,
We sell many of copies of No Prep Yoga Plans each month. Although most buyers range from all demographics, many of the teachers are new instructors. I can't tell you how much appreciation I've receive for creating this product. The vast majority tell me that they wish they had a resource like this when they were in yoga training.
If you have read my author's bio, that is exactly how I felt as well. Even after almost a year of weekly training, I lacked confidence. After training, all I had was a few yoga stick figure sequences. The training wasn't bad, but it would have been great to have a resource like this to fall back on.
It took me almost an entire year to create the very type of resource I wanted and it changed my yoga career. For the first time, I felt prepared to teach yoga. Not that this was a crutch, but it gave me the information and support to be able to put together a transformative yoga class in the shortest amount of time. – Rhonda
Why Should You Be Interested?
As a yoga studio owner, I know that:
 You want to create the best experience for your students! 
You want your students to leave your yoga training feeling like it was one of the best experiences of their life. 
You want them to leave yoga training ready to start teaching and letting their light shine.
You want potential yoga students to pick your program over other programs in the area.
You want to increase your bottom line.
You believe that No Prep Yoga Plans is a valuable addition and resource that your students will love. 
Just by adding No Prep Yoga Plans to you training program, you enhance your program in so many ways! If you want your program to stand out above the rest, No Prep Yoga Plans is a no brainer!  The best part is that we do everything for you from branding for your studio, adding some personalized information, and just shipping them to your door. 
There are a few ways to utilize No Prep Yoga Plans for your training program:
Become an affiliate and add a NPYP banner/link on your webpage. You can direct students to the banner ad to purchase either the ebook or spiral-bound version. As an affiliate, you can receive a 10% commission for each sale. We will guided you on how to add the banner ad to your site.
Brand -No Prep Yoga Plans for your teacher training program (recommended).  You can brand either the Inspirational or the Faith-based versions of No Prep Yoga Plans.
Our Branding Program: Getting Started
 You start by first purchasing your own copy of No Prep Yoga Plans! You can place your order on the main website. We want you to experience No Prep Yoga Plans and its content before starting the Branding Program. You can purchase an ebook but we recommend the spiral-bound so you see just what you're getting. 
 Next you will pay a $100 non-refundable deposit. This deposit goes toward creating your book cover and up to 4- personalized proofed pages. These can include:

Information about your studio, philosophy, mission statement, and/or program overview.

Program outline, syllabus, or calendar.

Spotlight your yoga teacher instructors with short bios and pictures, if desired.
Within 7-14 days after receiving your deposit, logo, and cover information, we will design your book cover and email you a copy for your approval. At that time, you can make any changes or revisions. You can select from 5 pre-designed templates that will include your logo, slogan, and any other important information. You'll see more of the templates below. 
PAY BALANCE & SEND PERSONALIZED PAGES:
Once your cover is approved, send us the payment balance (indicated below) for your order and  your personalized pages (1-4 are free) to add to the front and/or back of your branded training manual. 
**Want to add additional pages? We charge $100 first page and $50-100 for additional pages depending on complexity. Limited number only pages.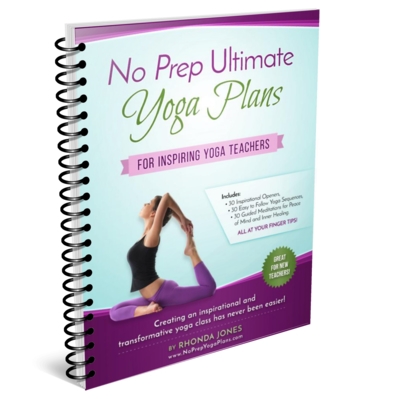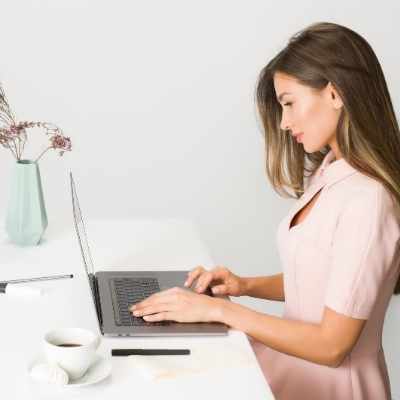 Over the next few weeks we will finish designing your book and send you a final proof of your cover and personalized pages. With approval, we will move into the printing process. If you have short deadline, let us know and we will try and get your books created in most reasonable time possible. 
Our books are printed by an industry known professional printer. After printing, which takes about 2-weeks, your spiral-bound books will be mailed to you all at once. We will send you a tracking number once available. 
In order to take advantage of the No Prep Yoga Plans Branding Program you will:
Need to purchase a minimum of 10 books. There is no maximum.
Total for 10 books is $1000.000 plus shipping. That's $100.00 per book. After paying the deposit, your balance will be $900 plus shipping for 10-books.
Your balance is due once cover proof is approved. Once printing is ordered, there are no refunds or returns. 
Some ideas on covering the cost of your No Prep Yoga Plan Teacher Handbooks:
Add cost to your training tuition & pass the cost onto your students. 
Allow each student to purchase individually as a supplemental investment in their yoga career.
Cover the cost as an additional expense.
You are also welcomed to add an additional fee for the books. On Amazon, No Prep Yoga Plans sell for $129.00. It's that valuable!
Add No Prep Yoga Plans to your yoga book rack and sell year-a-round.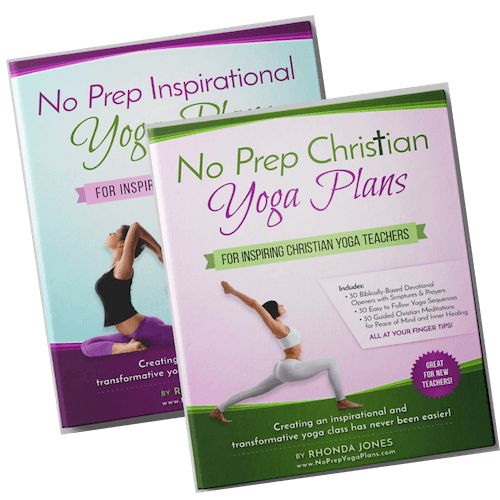 PICK YOUR COVER TEMPLATE:
We have 5-cover templates to choose from. Before talking to me on our call, be sure, and select your template. We can change colors, wording, or even the photo along with your logo and slogan (optional). If you already have a photo or illustration you like, you can provide that as well. Your back cover will be generic. We allow up to two revisions to make changes at no extra charge.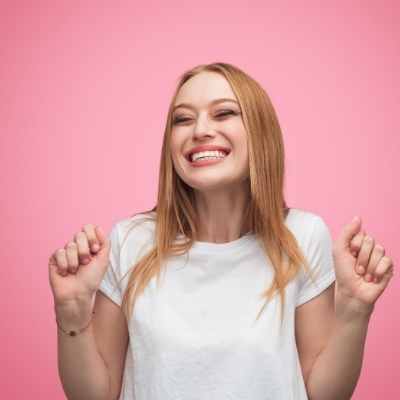 In just about 5-6 weeks, you can have your own class set of No Prep Yoga Plans branded just for your teacher training program!
If you are ready to order and start the branding process, here are your next steps: 
Book a 20-minute call with me! I can answer any questions and talk about your cover and personalized pages. You can also select a cover template. 
After the call if you are ready to move forward, just pay the $100 non-refundable deposit. Next, I will collect additional information from you. Payment can be made via paypal or credit card.
For balance, we will send you an invoice and payment link (this happens after cover is approved).