Yoga Studio Branding Partnership -
Thank you so much for your interest in becoming a Yoga Studio Partner. Below are the first steps for you to take before we move ahead.
1. Download the free samples of NPYP to see all that the No Prep Yoga Plan Guides have to offer you and your students. 
2. If you like what you see, order a full copy. Each NPYP guide contains 275 pages and come in two versions. 
3. If you selected the branding or customization of our No Prep Yoga Books for your teacher training program, someone will contact you within 7-14 days to get more information and learn about your needs.
8.Please join our partnership mailing list for information information and updates.
9. Go to the Affiliates Tools Page and register to become an Affiliate and get affiliate tools like banner ads, email promo, social media graphics and more. Here is link is: https://noprepyogaplans.com/affiliate-tools/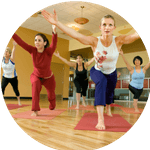 Maybe you are a yoga instructor or have a yoga business and are interested in becoming an affiliate. If you have a large social media following, this could be an additional source of income for you. Here's how to get started.
First, download the free samples of NPYP to see what the No Prep Yoga Plans Guides offers.
If you like what you see, order a full copy. Each NPYP guide contains 275 pages and come in two versions.
Next, check out the affiliate page, to see all the promotional tools available to you. You can also register to become an affiliate on this page. However, we have just moved to a new affiliate platform (e-junkie) and are still making changes. These include email promos, banner ads, social media graphics, and much more. However, we are moving to a new affiliate system and will provide new banners shortly.

Commissions are paid on both ebooks and hard copy books. You can receive 8% commission for each sale.

Go to the

Affiliates Tools Page

and

Register to Become an Affiliate and get affiliate tools like banner ads, email promo, social media graphics and more. Here is link is: https://noprepyogaplans.com/affiliate-tools/
Any questions, please email me at info@noprepyogaplans.com 8